A few days ago, vorteX-io joined AFPCNT, the French Association for the Prevention of Natural and Technological Disasters. The company's objective is to continue to enhance the awareness of natural risks related to water.
Key player in natural hazard prevention in France, AFPCNT federates many actors from different complementary backgrounds: local authorities, experts and scientists, manufacturers, elected officials, academics, etc. The association actively contributes to promoting a collaborative dialogue between all these actors to improve France's collective resilience on these crucial issues. Its creation, in 2000, reflects the awareness of the effects of climate change and the desire to see actions to reduce vulnerability, promoted by the International Decade for Natural Disaster Prevention (DIPCN) in the 1990s.
AFPCNT missions
In order to promote dialogue between the different actors of natural hazard prevention, AFPCNT articulates its activities around four mission directions:
organization and management of networks,
scientific and technical organization
territorial and sectoral organization,
international and European actions.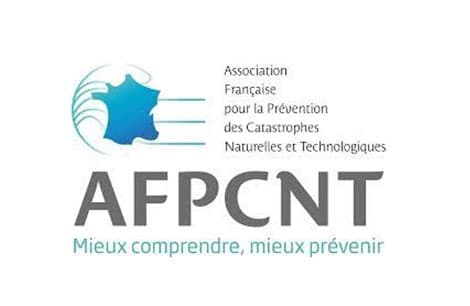 These missions are based on the creation, coordination and actions of specific work groups. Each group aims to strengthen their knowledge of hazards and natural disasters, develop a risk culture, raise awareness and inform the population, and train decision-makers in the challenges of climate-related disasters, while encouraging the implementation of local actions to prevent natural hazards.
vorteX-io actions within AFPCNT
In view of its activities in the world of hydrology and its status as an innovative company, vorteX-io has been invited to take part in scientific animation missions as well as collaborative actions at international level. It will therefore be a question of integrating the work group dedicated to "Climate Risks" which is looking into the numerous challenges linked to the adjustments of companies facing these risks.
Man has shown an exceptional capacity to adapt thanks to means such as fire, shelter, clothing… but today the challenge of adjustment lies on companies: technically advanced societies as well as societies closer to nature must mobilize their resources to handle changes, manage risks and exploit opportunities […]

PSACNT
Focused on European and international actions, the second mission direction, to which vorteX-io contributes, aims to promote debates, reflections, conferences, and workshops on natural disaster prevention. The objective here is to make these themes reason out beyond French borders from multiple sources of international actors. Transnational cooperation is therefore at the heart of this mission – AFPCNT, like vorteX-io, considers it necessary in a context of growing climate instability. This action is also in line with UN's March 2022 call to the World Meteorological Organization (WMO) recommending the development of planet-wide natural disaster warning systems within five years.
Faced with natural hazards, collaboration is essential
Within the framework of AFPCNT's action program for the next few years in mainland France and overseas territories, vorteX-io will actively take part in raising collective awareness of natural disasters through educational workshops, especially for young people. vorteX-io joining AFPCNT reflects the association's strong desire to encourage concrete collaboration between public and private structures in order to address the challenges of the climate emergency.
October 13 will be an important day for the association, International Day for Natural Disaster Reduction, orchestrated by UN on an international level. As part of the preparation for this day, discussions are already underway to clarify how vorteX-io will work for AFPCNT.