MAELSTROM®: the platform dedicated to hydrology
We offer services that allow you to consult measurements acquired in the field via our constellation of micro-stations and with other technologies – drone, satellite, in situ –
e.g., the Vigicrues network for France.
Thanks to MAELSTROM®, easily access real-time hydrological data for your monitored streams and rivers, as well as the measurement records.
MAELSTROM® also allows you to manage the delivery of notifications to warn you in the event of an alert.

1. Visualize your data

2. Set your thresholds

3. Receive your alerts

4. Make informed decisions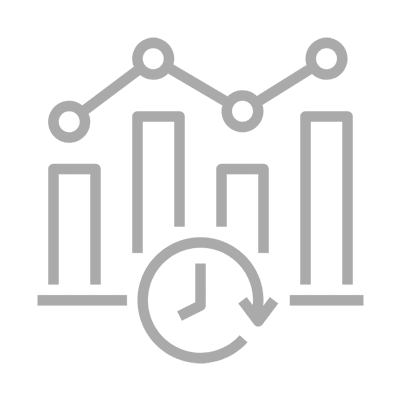 Real-time data & records
Water level, surface speed, rainfalls, outdoor temperature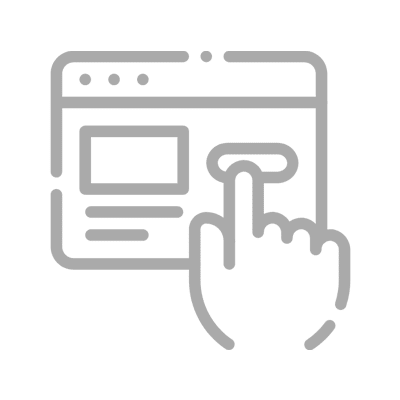 Teams &
rights management
personalized profiles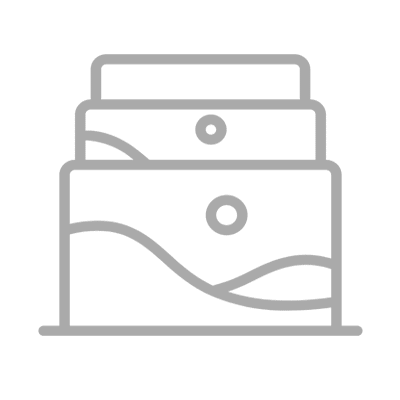 Contextual
images
Contextual images 24/7 & surface speed mapping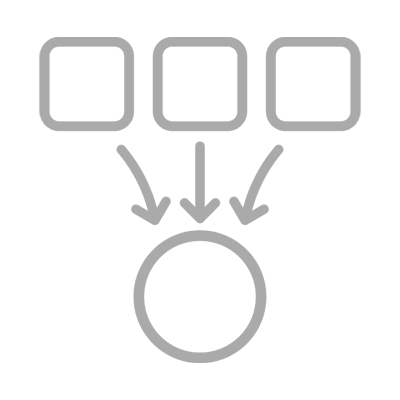 VorteX-io network
& other sources
Real-time consultation from a single platform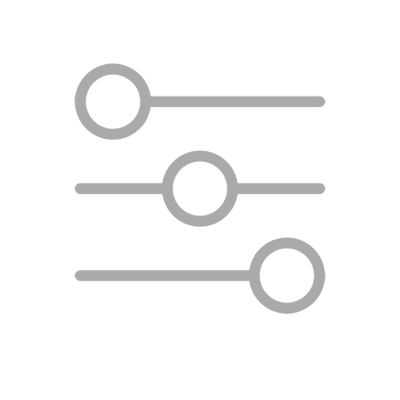 Personalized
thresholds
Floods & low water detection according to your criteria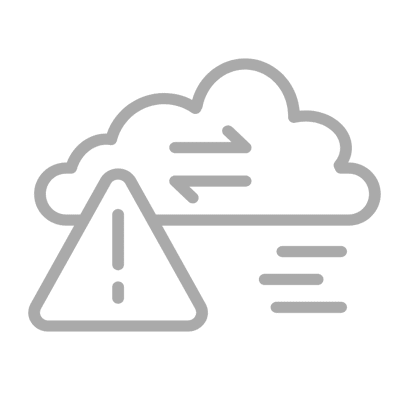 Automatic alerts
24/7 voice call
SMS & e-mail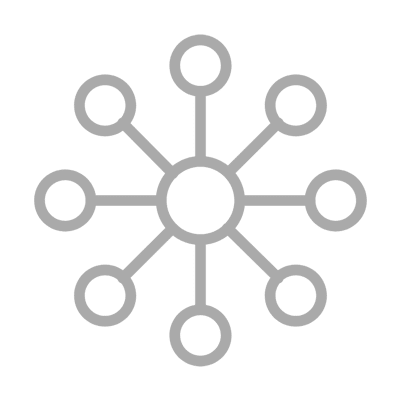 Simplified deployment
Add new sensors directly from MAELSTROM®.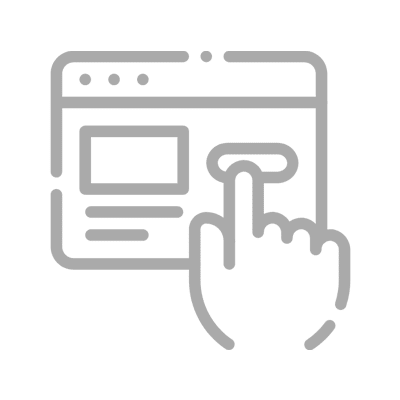 Subscribe with just a few clicks
Remote management of the micro-station parameters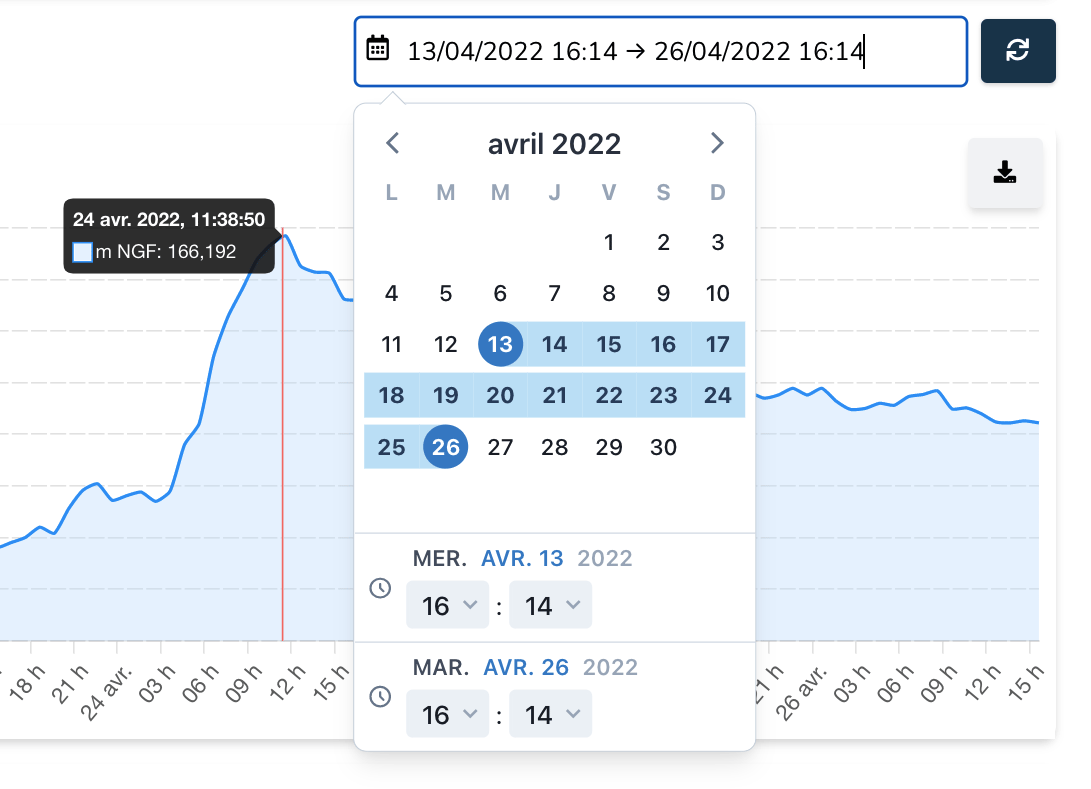 Thanks to cloud storage, vorteX-io data is accessible at any time from the MAELSTROM® platform.
Whether you want to anticipate risks in real time or carry out climate studies, the vorteX-io solution will meet your needs.
VorteX-io network & other data sources
The ergonomics of MAELSTROM® allow you to consult all your hydrological data, whether it comes from the vorteX-io network or from other technologies: drone, satellite, in situ sensors.
With your subscription, you benefit from vorteX-io services on all your data. Easily set your thresholds and manage your alert notifications.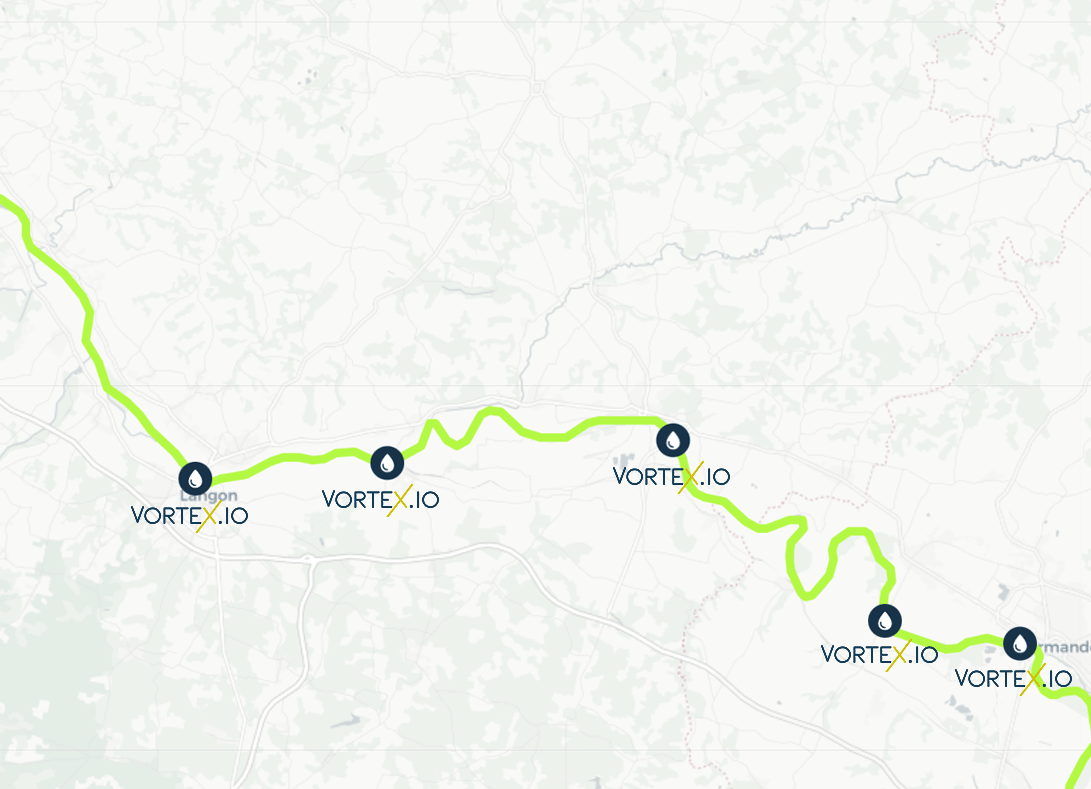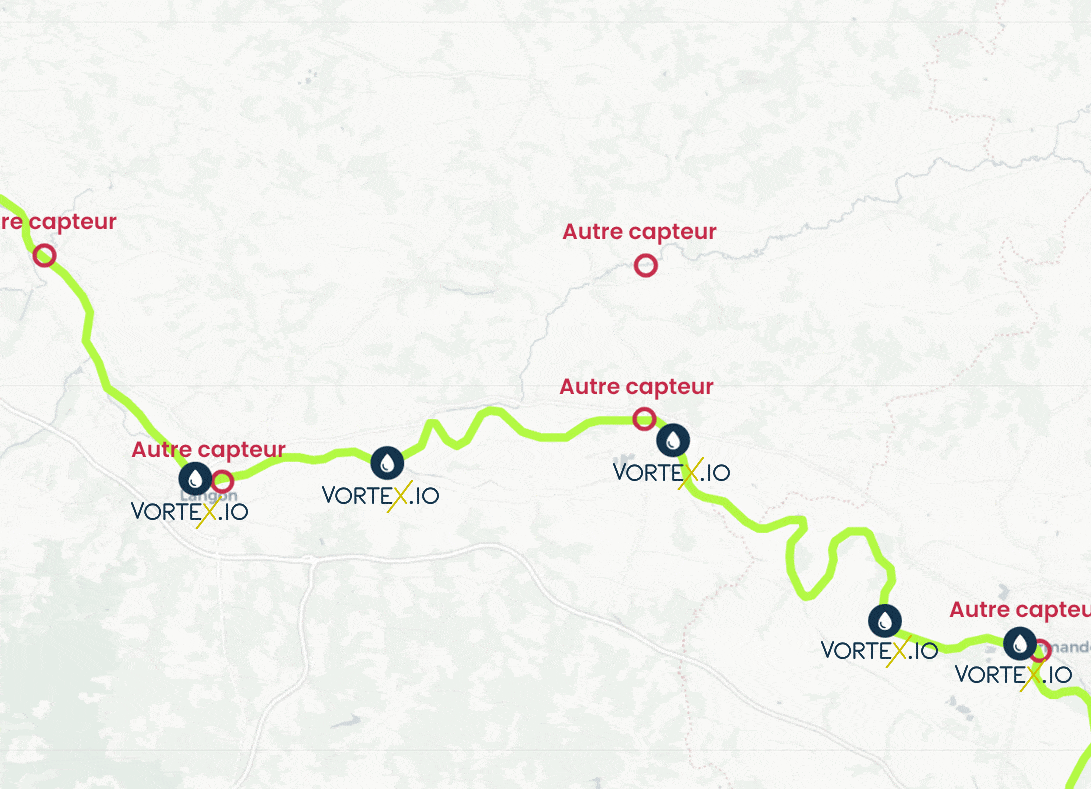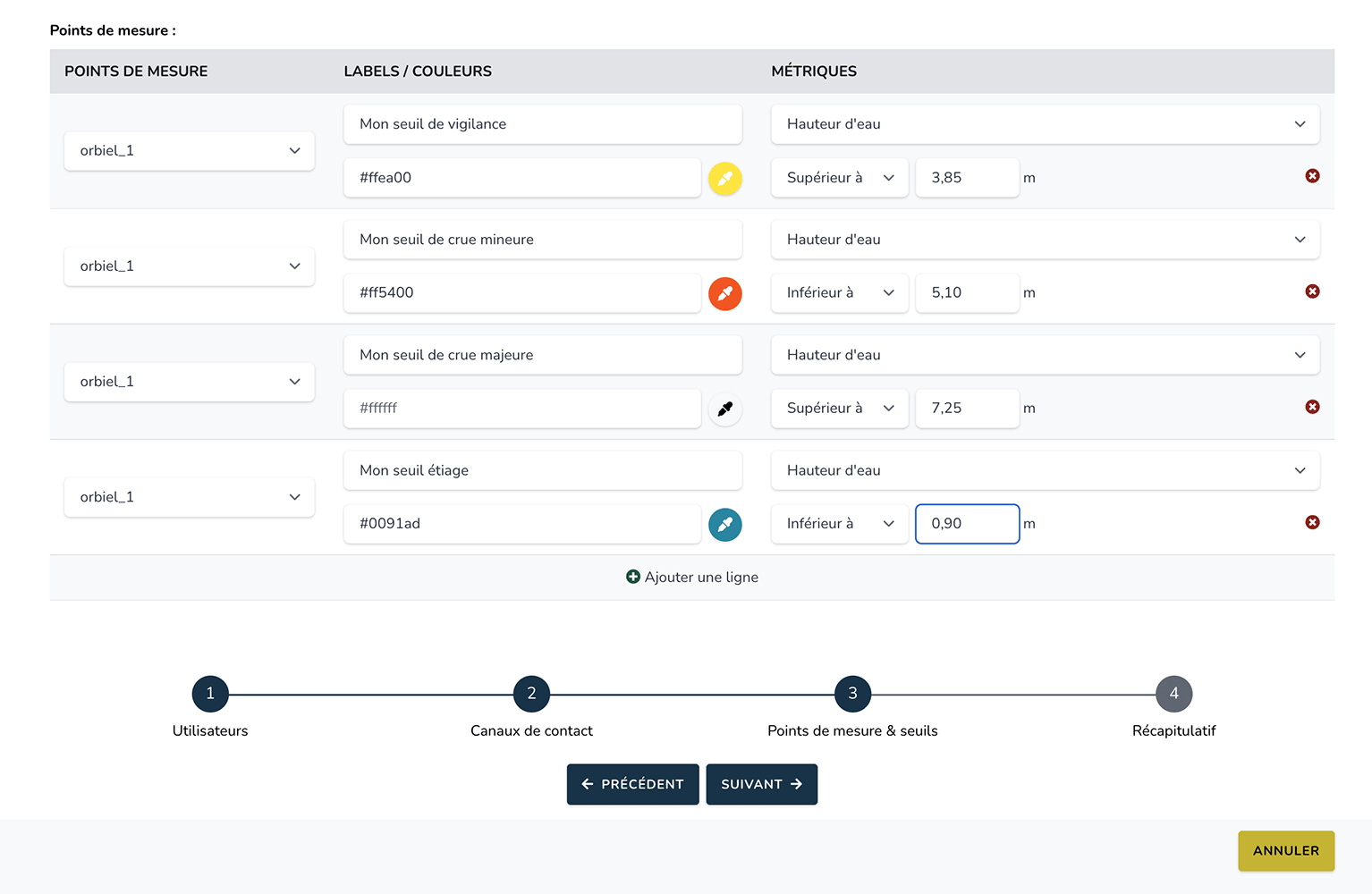 Flood & drought
detection
Whether it's for flood risk or drought risk, you set your own limits.
You determine, for example, the water height threshold not to be exceeded for a flood or a drought (low water).
When the stream or river exceeds this value, you or members of your team receive an instant alert notification.
Receive 24/7 alert notifications as soon as your personalized thresholds are crossed.
Your alerts are sent to you via 3 channels: